Great Porn Soundtrack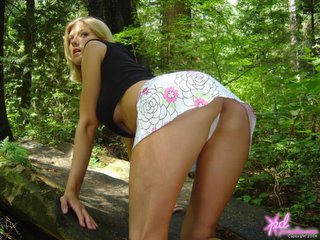 So I'm sitting here at 1:00 AM doing what I always do to cool down; look at internet porn. There is a girl I have grown found of over the years that I happen to stumble upon. A Blonde Canadian that goes by the name of Dee. A Really cute girl who never goes nude, just lots of really well framed, and well done photos. I got to give her and her people cred, they do a great job and get the job done (wink).
Tonight however, I am stunned by the incredable choice of music that the video links had. AIR, that electronic band who were on the lost in translation soundtrack! And I'm not only turned on, but impressed by the classy choice of music.
Then I realized my girlfriend had gotten up for a drink of water and seen me looking at porn with my little dick in my hand.
At least Harry Potter comes out soon.